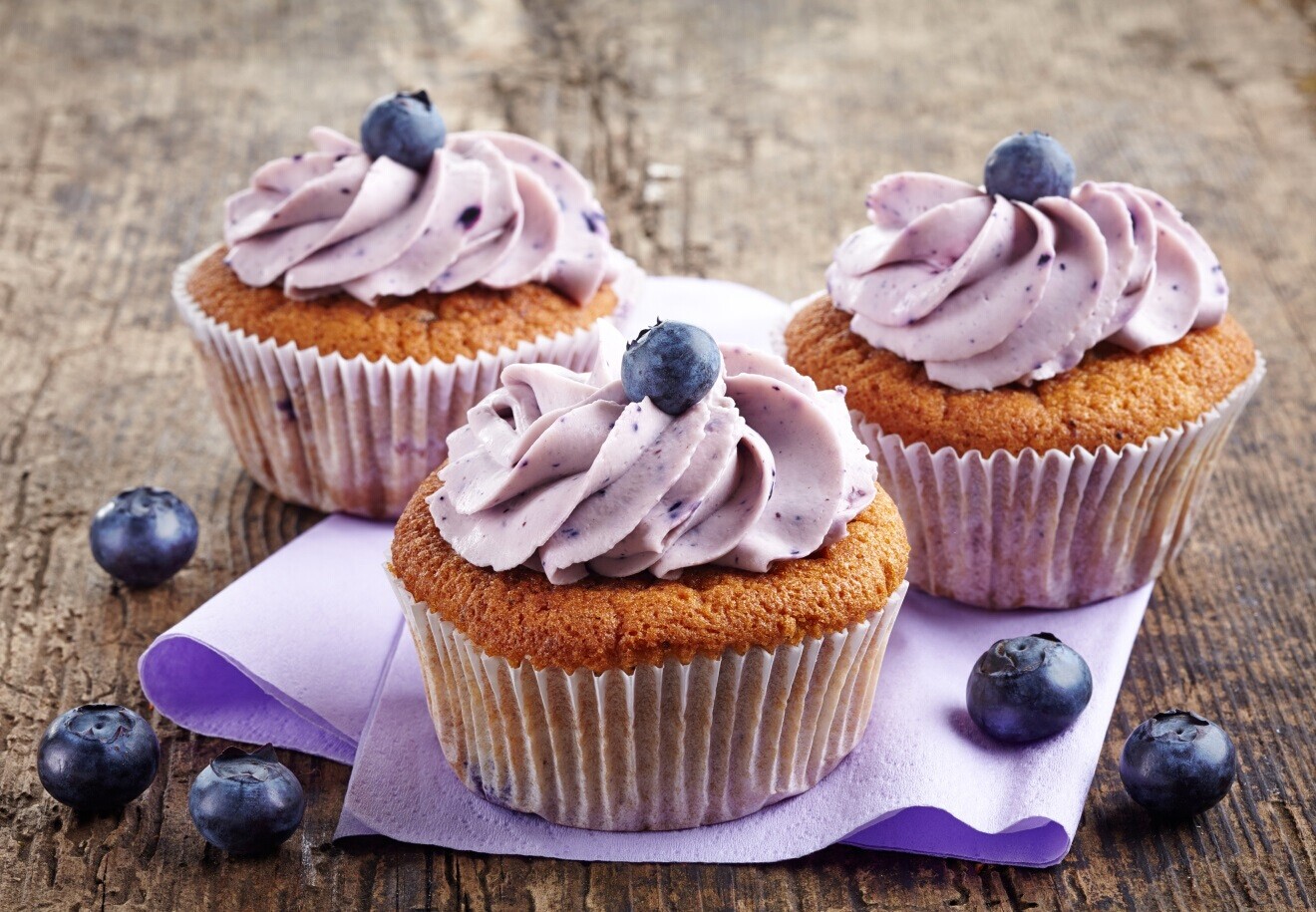 INGREDIENTS
· 1 cup granulated sugar
· 1 stick unsalted butter, softened
· 2 large eggs
· 1 1/3 cups all-purpose flour
· 2 tablespoon baking powder
· 1/8 teaspoon salt
· 1 /3cup whole milk
· 2 teaspoon pure vanilla extract
· 1 cup RJT Frozen Blueberries
For the frosting
· 1 stick unsalted butter, softened
· 1 /2 cup RJT Blueberry Jam
· 1/2 teaspoon pure vanilla extract
· 16 oz of powdered sugar
1. Preheat oven to 325 degrees. Line cupcake pans with paper liners; set aside. In the bowl of an electric mixer fitted with the paddle attachment, combine flours, sugar, baking powder, and salt; mix on low speed until combined. Add butter, mixing until just coated with flour.
2. In a large glass measuring cup, whisk together eggs, milk, and vanilla. With mixer on medium speed, add wet ingredients in 3 parts, scraping down sides of bowl before each addition; beat until ingredients are incorporated but do not overbeat.
3. Divide batter evenly among liners, filling about 2/3 full. Bake, rotating pan halfway through, until a cake tester inserted in the center comes out clean, 17 to 20 minutes.
4. Transfer to a wire rack to cool completely. Repeat process with remaining batter. Once cupcakes have cooled, combine together all the frosting ingredients except the fresh blueberries and mix together to combine. Add the frosting in a piping bag fitted with a large star tip and pipe the frosting onto cupcakes. Top with a few fresh blueberries!
Makes 12 cupcakes